Did you enjoy your time
at The Press Hotel?
Share the love!
@cntraveler's 2017 Readers' Choice Awards
The more you vote, the more you share the more chances
you'll have to win the Grand Prize cruise for two!
Vote Now >>
Thin
g
s To Do
Portland and its nearby surroundings provide the best of many worlds: aquatic adventures on the Casco Bay, invigorating hikes and trails, the nightlife and culture of Portland proper, and fantastic, nationally-recognized food pretty much everywhere you turn. No matter what your tastes, there's always something to do. When in doubt, our knowledgeable and helpful staff is always available for suggestions.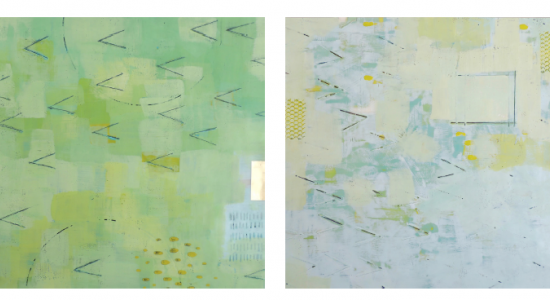 Dietlind Vander Schaaf
Dietlind said, "The Japanese word jikan refers to the silence between two thoughts. In this vein, Now Becomes Then is a comment on the transient nature of time and an attempt to render temporary, fleeting moments of beauty, balance, and stillness visible. Some of the paintings rely on forms observable in the natural world, which I have distilled to geometric patterns and then further deconstructed. Others are responses to field studies involving physical experiences and sound recordings. All of them point at the ethereal beauty and complexity of our inner human landscapes. I tend to think of my work less as paintings and more as objects that, when placed together in multiples, engage in a form of communion with one another."
June 2 – August 11, 2017
Opening reception Thursday, June 15 in the Art Gallery at the hotel from 6-8pm.
Learn More >>