Blog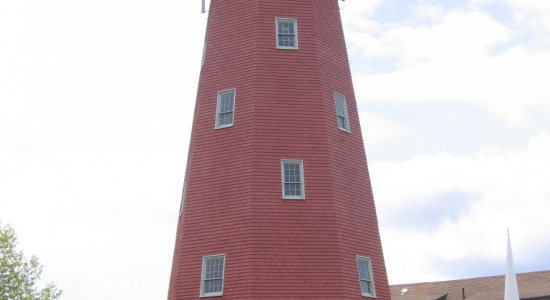 Celebrate Spring at the Reopened Portland Observatory
May brings a breath of spring to Portland in various ways – warm breezes blow, flowers blossom, and the sun shines benignly on the city. However, one of the best things about May in Portland is the reopening of one of Portland's most beloved and iconic landmarks: the Portland Observatory. After a long autumn and winter, the Observatory will open for the season on May 26. Built in 1807, and the country's last standing historic Maritime signal tower, it offers stunning views of the city and Casco Bay and serves as a reminder of Portland's maritime roots.
In addition to its unique view, the Observatory provides a variety of interesting historical displays on each level. These displays include fascinating details about the city, the Observatory, and their role in local maritime history. The Observatory will also be reopening for evening tours. For more information, call (207) 774-5561 or click here.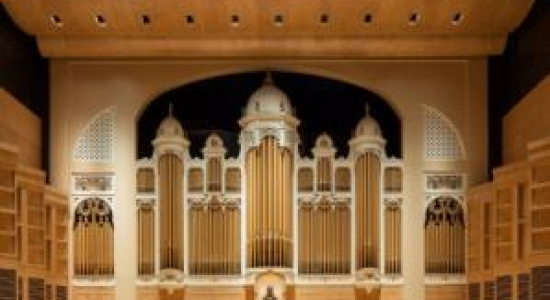 April Features the Debut Concert for Organist of Kotzschmar Organ
On April 18, the 11th Municipal Organist for Portland's own Kotzschmar Organ will take his place on the famous instrument's bench. A native of Essex, England, James Kennerley grew up with a dream – to perform on the Kotzschmar Organ in Portland, Maine. The organ is one of the most famous pipe organs in the world, and the post of organist has seldom been vacant in the instrument's 105-year history. The current organist, Ray Cornils, has held the post since 1990, and will retire at the end of the year.
When Kennerley heard about Cornils' approaching retirement, he quickly applied for the job, and was thrilled when told the position was his, comparing playing the Kotzschmar to driving a fine vehicle. Kennerley's debut performance will be held at the Merrill Auditorium, and will feature such great musical selections as the overtures of Rossini, Wagner, and Bernstein, along with works by César Franck. Also featured will be a piece by Edwin Lemare and one by contemporary British composer, Jonathan Dove. The concert is sponsored by Friends of the Kotzschmar Organ. For tickets and details, click here.
Celebrate Saint Patrick's Day with a Breaking Brews Tour
March is a great month to hop on the Maine Brew Bus for samples from Portland's newest breweries. The Breaking Brews Tours will be going down every Saturday (and some select Fridays) beginning March 10, with pickups and drop offs at Old Port Spirits and Cigars. This unique tour will have a constantly-changing itinerary as new breweries are opening in Maine at the rate of one per month, so true brew aficionados should plan on taking the tour more than once.
The first stop will be at Nonesuch River Brewing, whose tree-bordered, New England Barn-inspired structure has a countryside feeling. Other stops include YES Brewing, whose Jalapeno Pale Ale has already made a name for itself, Island Dog Brewing, with their delicious spice and herb ales, and Goodfire Brewing, the newest member of the brew club, who opened their doors in August of 2017. A snack of a savory hand pie will be provided to all tour guests. For more information, call (207) 200-9111.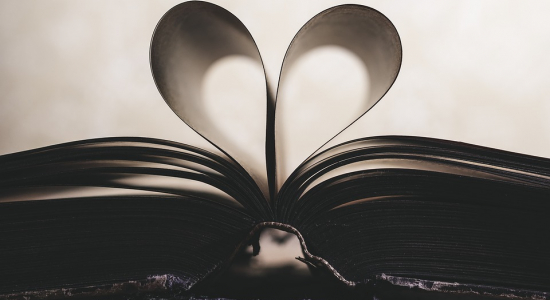 A Book-Lover's Valentine's Day
Literary history is rife with stories of famous couples who wrote and loved, not always wisely, but too well. Couples such as Sylvia Plath and Ted Hughes, Anaïs Nin and Henry Miller, and the ever-popular F. Scott Fitzgerald and Zelda Sayre may have created scandals, but are still remembered today for their passion for one another. As a special romantic addition for those who are also lovers of literature, February 14 has also been proclaimed library lovers day, and is a terrific day for you and your valentine to take advantage of fun and fabulous events and activities at any of Portland's library branches. For more information, click here.
Another romantic event this month is the performance of Ravel's Bolero on February 11 and February 13 at the Merrill Auditorium. Although Ravel's composition has been around for many years, it is best known by some from the 1979 romantic comedy "10." Robert Moody will conduct the Portland Symphony Orchestra, featuring Charles Dimmick on the violin. A "Pre-Concert Conversation" will also be held, as well as a "Post-Concert Q & A." For details and tickets, click here.
January Films at the Portland Museum
Looking for something indoors to do on those frigid winter nights? Check out the Portland Museum's terrific lineup of three fabulous films. First, don't miss "JANE," the story of a woman and her chimpanzee research. The project of award-winning director Brett Morgan, "JANE" was edited down from over 100 hours of footage that has never before been viewed, and was stored in the National Geographic archives for over 50 years. The film's heroine's research shook the male-dominated scientific community, and changed the way we view the natural world.
Next, be sure to catch "Princess Cyd," a story about a high school athlete in South Carolina who goes to live with her famous novelist aunt for the summer. Last on the list is a film for those who really love film: a restored edition of Andrei Tarkovsky's "The Sacrifice." This was the filmmaker's final masterpiece, and has been described as "A haunting vision of a world threatened with nuclear annihilation." Dates and times for these films vary throughout the month. For details, call (207) 775-6148, email: info@portlandmuseum.org, or click here.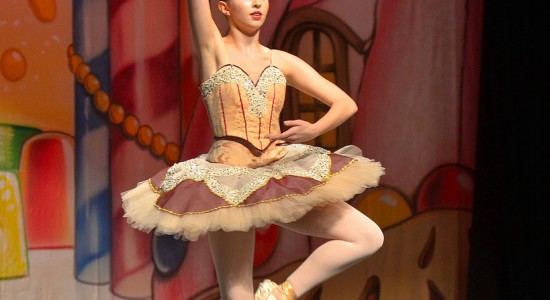 December's Festive Events Include "Night of the Nutcracker," Handbell Concerts, and Artisanal Artwork for a Cause
Seasonal activities abound in Portland this month, and we're sharing a few of our favorites here. First, experience a different kind of nutcracker at the Victoria Mansion when the Portland Ballet presents "Night of the Nutcracker." On December 10th and 17th at 5:30 p.m. and 6:30 p.m., members of the ballet will perform scenes from the holiday classic in the Stair Hall of the mansion. Guests can chat with the company before and after the performances. For tickets or more information, call 207-772-4841 ext. 104 or click here.
On Thursday, December 14th, the Penobscot Bay Ringers will present a Holiday Handbell Concert at 7:30 p.m. in Mechanics Hall. Based in Camden, the group has performed numerous hand bell and hand chime concerts all over New England. Lastly, don't miss Portland Pottery's annual holiday show and sale on Friday, December 15th – Sunday, December 17th. From 9:00 a.m. – 7:00 p.m., artists will be offering a selection of pottery, paintings, fiber art, jewelry, soap, and much more. A portion of the proceeds will go toward the Portland Education Foundation (PEF) to support arts programs in Portland Public Schools. For details, click here.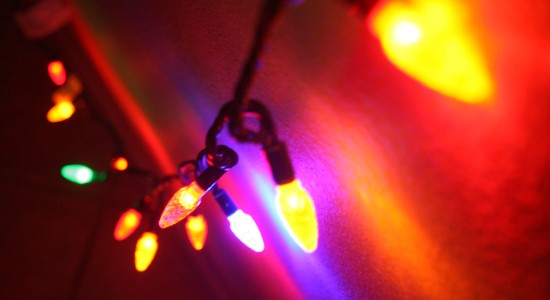 November Holiday Happenings
This month, downtown Portland is ready to "Light Up Your Holidays" with a variety of community events to officially kick off the holidays. The Monument Square Tree Lighting will take place on Friday, November 24th, from 5:00 p.m. – 6:30 p.m., with a special visit from Mr. Claus himself. Shop for a Cause Day will last all day on Saturday, November 25th, to encourage all to shop locally and give back to make a difference. Horse-drawn carriage rides begin on November 24 and will take place through December 17th. Free rides will be available on Fridays from 4:00 p.m. – 8:00 p.m., Saturdays from 2:00 p.m. – 6:00 p.m., and Sundays from 1:00 p.m. – 5:00 p.m. through downtown Portland. Pick ups and drop offs will occur every half hour in Monument Square. Elfternoon Lunchtime Shopping will begin on Wednesday, November 29, from 12:00 p.m.-2:00 p.m. Downtown shoppers can enjoy a free lunch and snacks. Natalie MacMaster & Donnell Leahy: "A Celtic Family Christmas" will be performed at the Merrill Auditorium on November 29th from 7:30 p.m. - 9:30 p.m. This is a joyous holiday concert for the entire family that features classic Celtic songs and dance combined with traditional holiday favorites. For tickets, click here.
Harvest on the Harbor, and the Phantom of the Opera
It's time again for Harvest on the Harbor, Portland's annual food and spirits festival. From October 16 – 22, the waterfront will play host to a diverse and delicious celebration of excellent food, wine, spirits, and beer, featuring products from all around the state and all around the world. Live entertainment will accompany culinary creations from award-winning chefs, along with additional event and activities that showcases the distinctive assortment of the city's many food and drink establishments. For details and tickets, click here.
Next get your spooky on with the Friends of the Kotzschmar Organ's presentation of the silent classic, "The Phantom of the Opera." In one of his many "Great Movie" reviews, the late Roger Ebert wrote that the film "has two elements of genius: It creates beneath the opera one of the most grotesque places in the cinema, and Chaney's performance transforms an absurd character into a haunting one." Organist Tom Trenney will provide an improvised soundtrack, and there will be a costume contest and additional pre-show activities. The film will be shown at the Merrill Auditorium on October 24, from 7:30 p.m. – 9:00 p.m. For tickets, click here.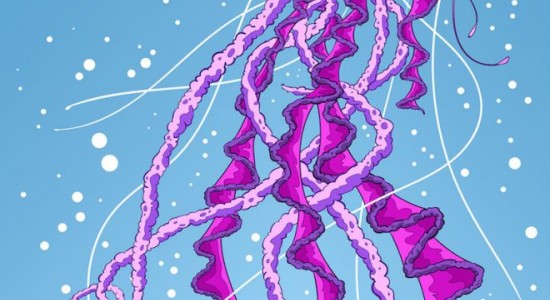 This September, Save the Waves
"Movies alone can't change the world – but the people who watch them can," say the producers and filmmakers of the "Save the Waves Film Festival," an international film tour coming to Portland for the first time. Presented by the Maine Surfers Union and Chronological Events, the festival's focus is on surf and water-based documentaries that motivate the viewer to join the effort to protect our coastlines. The festival will be held at Thompson's Point on Sunday, September 17, from 4:00 p.m. – 8:30 p.m. Over 30 local businesses have combined forces for this completely non-profit event, and proceeds will benefit local charities. Environmental programs will be featured, along with food, craft beer, music, and local artisans.
Although it's not possible to see all the selections in one night, the festival's organizers will offer a new program for each event of the tour. The film lineup includes the following documentaries: "Fish People," directed by Keith Malloy, director Cyrus Sutton's "Island Earth," "Mas Afuera," directed by Pato Mekis, and "Under an Arctic Sky," by director Chris Burkard. For tickets and more information, click here.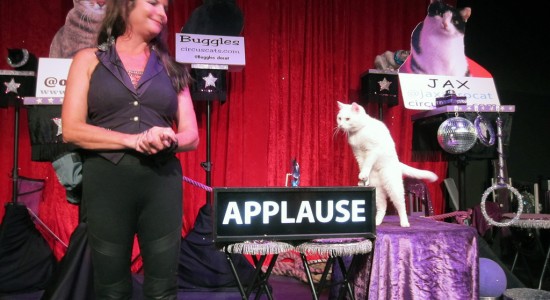 The Amazing Acro-cats Perform in August
Join us at the St. Lawrence Arts Theater from August 10th – August 20th when the Amazing Acro-cats take the stage to give a truly unique performance. Tuna and the Rock Cats, the only all-cat band in the world, will dazzle you with their licks and chops. The band features Oz on guitar, Asti on drums, Nue on keyboard, Ahi and Albacore on cowbell and woodblocks, Buggles on trumpet, and token chicken and tambourine player Cluck Norris. The Acro-cats have been featured on Animal Planet's 2017 Puppy Bowl and on the Late Show with Stephen Colbert.
Animal trainer/rescuer Samantha Martin is the Acro-cats creator. After rescuing and finding good homes for over 200 homeless cats and kittens, she began using a stress-free, positive reinforcement method of training. Through clicker training, Samantha and the cats developed their performing mojo and now tour the country in the Acro-cat bus. In addition to the band, the show includes cats riding skateboards, and a cat named Alley, holder of the Guinness Book of World Records for the longest cat jump. A portion of the proceeds goes to future mobile foster and rescue efforts. Showtime is from 7:00 p.m. until 8:20 p.m. For tickets, click here.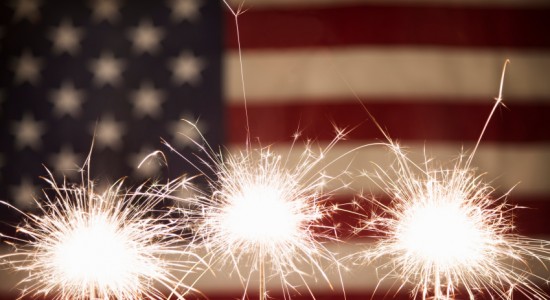 A Stars and Stripes Spectacular
This Independence Day, the air will be filled with the smell of hot dogs and hamburgers sizzling on grills, blaring horns and crashing cymbals will accompany bands marching to the sounds of Sousa, and a dazzling array of fireworks will illuminate night skies nationwide as we come together to celebrate our most American holiday. Guests of the Press Hotel are invited to celebrate at any or all of the holiday-related events listed below.
July 4th Portland presents the "Stars and Stripes Spectacular" concert and fireworks display on Tuesday, July 4th, with a rain date of Wednesday, July 5th. This is Maine's largest annual July 4th celebration, and anywhere between 50,000 – 70,000 spectators are expected to converge on Eastern Promenade Park. This year's schedule of events begins vendors opening for business at noon. The opening ceremony will begin at 7:00 p.m., and the Portland Symphony Orchestra will perform a Patriotic Pops Concert at 7:40 p.m. The fireworks will begin at 9:35 p.m. Other prime viewing spots include the ferry terminal at Peaks Island, Payson Park, and Casco Bay for those watching from boats. WHOM 94.9 will also broadcast the show both on air and online.
Paddleboarding & Pirates: Two Fabulous Father's Day Gift Ideas
This year, forget the ties, the after-shave, and the campy boxers, and give Dad something he'll remember for years to come – a Maine getaway in beautiful downtown Portland. First, indulge his playful side, his love of adventure, and his competitive spirit with an exciting presentation of paddleboarding lessons on Casco Bay. He'll learn all the basics of stand-up paddleboarding with beginning techniques on dry land, and then into the water to learn how to balance and move. For details, call (207) 370-9730. If Dad is already a seasoned paddleboarder, he can rent a board and head out.
What father wouldn't love seeing authentic pirate treasure and the first pirate ship discovered in U.S. waters? Be sure to arrange a trip for Dad, or the entire family, to the Portland Science Center for Real Pirates: a National Geographic Exhibition. Real Pirates is a genuine recounting of a pirate ship named the Whydah, which sank over 300 years ago off the coast of Cape Cod, and includes a look at the artifacts found on the ship. To book your Maine getaway, visit: http://www.thepresshotel.com/, email: info@thepresshotel.com, or call (207) 573-2425.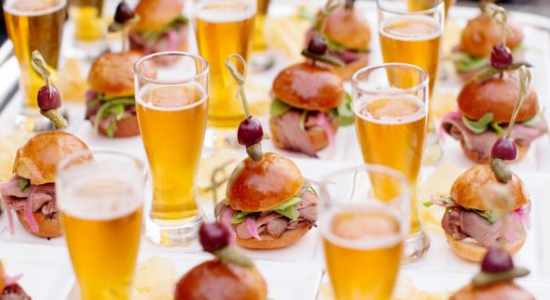 A Month of Maine Beer Dinners
The Maine Brewing Company and the Press Hotel have joined forces to present "Dinner with the Maine Beer Company" at the hotel's Union Restaurant. Four dinners throughout the month will feature various top-shelf culinary creations, meticulously matched with a complementary beer selection. Dinners start with a hamachi crudo, and are served with the beer selection of A Tiny Beautiful Something. Afterward, braised local rabbit is served with house green curry, kaffir lime, and a sweet potato, with Another One as the beer selection. Roasted leg of lamb is accompanied with barley porridge and smoked carrots, along with the beer selection of Woods and Waters. Finally, MO will be served with a honey panna cotta, accompanied by a caramelized banana, a vanilla bean fritter, and toasted Macadamia nuts. Dinners with the Maine Beer Company will be served on May 10th, 17th, 24th and 31st at 6:00 p.m. Cost of dinner is $70 plus tax and gratuity, and a portion of the proceeds will go to benefit the Royal River Conservation Trust. Reserve your Maine Beer Company dinner at Union today by calling (207) 573-2425.
Art at the Press: Kate Cheney Chappell
As a topic for the April 22nd observation of Earth Day, there is no better choice than successful businesswoman and environmental advocate Kate Cheney Chappell. Most recently, however, Kate Chappell is better known as the Kennebunk-based artist who has channeled her dedication for the fragile eco-structure to which all species are connected into artistic works of stunning beauty.
Chappell, who founded Tom's of Maine, has long been influenced by "Silent Spring" author Rachel Carson. She and husband Tom helped introduce curbside recycling to Kennebunk and recently opened a store selling sustainable clothing. "Everything in my business life, my art and my role as a mother and grandmother and as a citizen of this town has been informed by my connection to and concern about the environment," she said in a recent interview with the Portland Press Herald.
Kate Cheney Chappell's work can be viewed at the Press Hotel as part of the ongoing "Art at the Press" exhibits. For details and reservations, call us at (207) 573-2425, or email: info@thepresshotel.com
Learn More >>
Celebrate St. Patrick's Day with Portland's Own Craft Brews
Unleash your inner leprechaun this year with a new American tradition: the craft brew. With more than 5,000 breweries in America alone, it's no wonder that a rich and diverse craft brew culture has taken hold, and continues to grow and thrive. In an effort to find "the best of the best," TimeOut Magazine collected recommendations from the highest-regarded experts in the industry for their article, "The 25 Most Important American Craft Beers Ever Brewed." Not surprisingly, three of their top recommendations include three of Portland's best brews. Read on to find out who made the cut!
4. Allagash White, Allagash Brewing Company
A Belgian-style wheat beer introduced in 1995.
16. Allagash Coolship Resurgam, Allagash Brewing Company
Allagash's proprietary take on a Gueuze was released in 2012.
22. Geary's Pale Ale, D.L. Geary Brewing Company
A product of the first microbrewery on the East Coast, this pale ale resulted from dedication to English-style ales.
While some craft beer aficionados may disagree with the experts regarding their selections, no one can argue with the honor and prestige bestowed Portland's local and regional brewers.
Learn More >>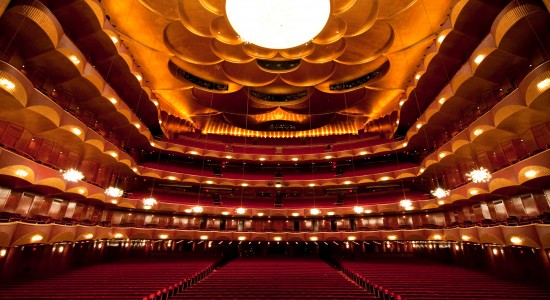 Direct from the Met: An Afternoon at the Opera
Opera lovers can now enjoy all the Saturday performances by NYC's Metropolitan Opera Company in good company. PORTopera is hosting the entire season, streaming live and in high definition, at the Clark's Pond Cinemagic in South Portland.
The remainder of the season's shows is listed below, so come join fellow opera lovers for these inspirational performances. All shows are on Saturdays, but please take note that the opera's start times and running times may vary.
February 25 @ 12:55 p.m. Dvorák's Rusalka
March 11 @ 12:55 p.m. Verdi's La traviata
March 25 @ 12:55 p.m. Mozart's Idomeneo
April 22 @ 12:55 p.m. Tchaikovsky's Eugene Onegin
May 13 @ 12:30 p.m. Strauss's Der Rosenkavalier
Be sure to save the date of June 8, 2017 for PORTopera's "A Night at the Opera" Gala celebration. Tickets are $150 for individuals and $250 for patrons. This year's theme is "Taste of Traviata" and proceeds will benefit our 2017 season, and our production of "La Traviata" on July 26 and 28. For more information, please contact PORTopera at (207) 879-7678 or portopera@portopera.org.
Learn More >>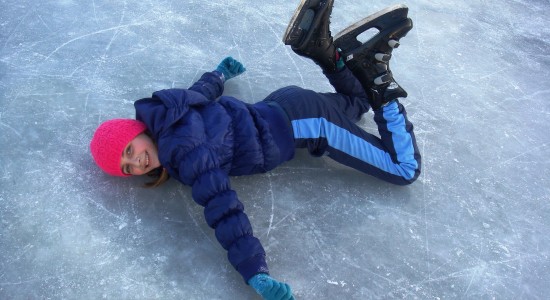 Resolve to Keep Fit with Winter Sports
If any of your New Year's resolutions involved fitness, then the Wainwright Recreation Complex is your winter sports dream. The complex has 66 acres of developed athletic fields, and is host to the Greenbelt Walkway that connects a 6-mile trail to Bug Light Park for walking or biking. The Complex is built on an old farm, and has plenty of space for skiers. Groomed trails are available for both cross country skiing and snowshoeing.
The Complex also features an open, outdoor skating rink with a scenic view of snow-covered fields. There's a covered skate-changing area, and the rink is lighted for evening skating from Thursdays to Sundays. No rentals are available, so bring your own skates. The younger members of the family will also enjoy Playscape, a playground with slides, monkey bars, and swings. For more information, or to check ice conditions, call (207) 767-7650, or visit http://www.southportland.org/departments/parks-recreation-aquaticspool/wainwright-field/.
Sign up to receive updates and exclusive offers.