Thin
g
s To Do
Portland and its nearby surroundings provide the best of many worlds: aquatic adventures on the Casco Bay, invigorating hikes and trails, the nightlife and culture of Portland proper, and fantastic, nationally-recognized food pretty much everywhere you turn. No matter what your tastes, there's always something to do. When in doubt, our knowledgeable and helpful staff is always available for suggestions.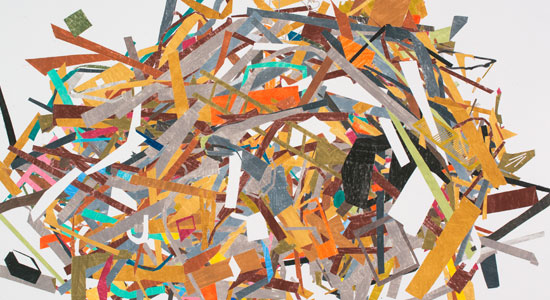 Adriane Herman
Wreckage Salad
On View: | March 15 - May 25, 2018
Opening Reception: April 6, 2018 6-8PM
For her exhibition "Fall Fling" at The Press Hotel, Adriane Herman has created a lively new grouping of monotypes with an autumnal palette that extends her series entitled "Wreckage Salad." Each print is a unique impression of an ephemeral arrangement of hand-colored, individually cut shapes representing material found in the municipal woodpile in Cape Elizabeth, Maine. Herman has been photographing the woodpile on a regular basis since June of 2014, when she found this compost pile of human life particularly resonant with her interior landscape at a time of change and loss. Testaments to tidal cycles of accumulation and release, these intimate yet anonymous heaps of barely controlled chaos materially manifest expansion, destruction, renovation, aspiration, failure, labor, entropy, and the inexorable march from birth to death, with (if we're lucky) many trips to the dump or curb in between.
Learn More >>